Our Story
Our Foundation
There are a lot of mattress buying options in the market. We fully understand that to earn your business it requires excellence on our part. The Mattress Hub is locally owned, operated and invested. Our goal is simple – We strive to provide the best customer experience through our superior service, the lowest prices and the best selection.
Commitment to our customers.
The Mattress Hub started in 2006 with one man's first go as an entrepreneur. Starting in a small mall location, The Mattress Hub had a dream of expanding into a larger store with many locations. To do this, we knew that we had to invest in our customers the same way they were investing in their sleep. We trained our employees to be compassionate, educated, and friendly sales associates that care about the importance of sleep. Our customers have benefited from this by getting honest, educated recommendations for their mattress.
Commitment to our employees.
Our employees are who have gotten us to where we are today. As a company, we promote healthy sleep, but internally there is a lot of discussion about how we better promote healthy living in our personal lives. We regularly have leadership meetings, training seminars, annual reviews and multiple forums that invite open and honest dialogue. Feedback is encouraged and everyone has a voice at the executive table.
Commitment to our community.
The Mattress Hub uses returned products as an opportunity to give back, seeking out churches and charitable organizations in our area who can utilize such items to help those in need. Any mattresses or accessories that are returned or exchanged are never resold as new.
Corporate Team
Ryan Baty
Founder & CEO
Christine Scott
Controller
Jordan Imhof
Operations Manager
Don Smith
Director of Sales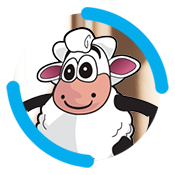 Cheap Sheep
Sheep Icon & Rockstar